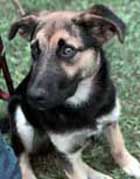 This is a dog named Miracle. He is 8 weeks old. His owner stranlged him and then burried him alive. Thankfully his nieghbors called and reported the incident and thankfully Miracle survived. He'll have to undergo a few operations for his broken hips. You can help support him at:

The Glen Wild Animal Rescue
P.O. Box 714, Glen Wild, N.Y. 12738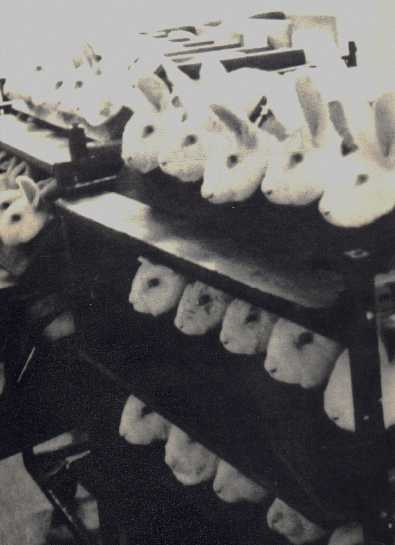 These poor rabbits are held against their will with neck holds. The lab technicians are preparing to test shampoo and other items on the rabbits eyes!